Abboud, Shafic
Parijs, 1926 - Mhaidseh, 2004
Biografie: Shafic Abboud
Shafic (or Chafic) Abboud was a Lebanese painter. He studied at the Académie Libanaise des Beaux-Arts ALBA and left to Paris in 1947. Although he spent most of his life in France, he is considered as one of the most influential Lebanese artists of the 20th century.
When Shafic Abboud arrived in Paris, he was immersed in the modernist and abstract tendencies of painting prevailing in the mid 20th century. He worked in the ateliers of Jean Metzinger, Othon Friesz, Fernand Léger and André Lhote before pursuing his studies at the École nationale supérieure des Beaux-Arts. These encounters, as well as his personal appreciation of Pierre Bonnard, Roger Bissière and Nicolas de Staël led him to move from a Lebanese tradition of figurative and landscape painting to a colorful personal abstraction.
Abboud remained attached to his oriental roots, remembering oral storytelling from his grandmother as well as Byzantine icons in churches that would eventually radiate in his works. Apart from painting, Abboud showed interest in other medias including ceramics, terracotta, carpets and lithography. He illustrated writing by poems such as Adonis and produced important books on art.
Abboud's work has been widely recognized. He was part of Sajjil: A Century of Modern Art, the inauguration exhibition of Doha's Mathaf: Arab Museum of Modern Art. In 2011, the Paris-based Institut du Monde Arabe showed a retrospective of his work. Another comprehensive exhibition curated by Claude Lemand, Nadine Begdache and Saleh Barakat took place in May 2012 at the Beirut Exhibition Center.
Lees verder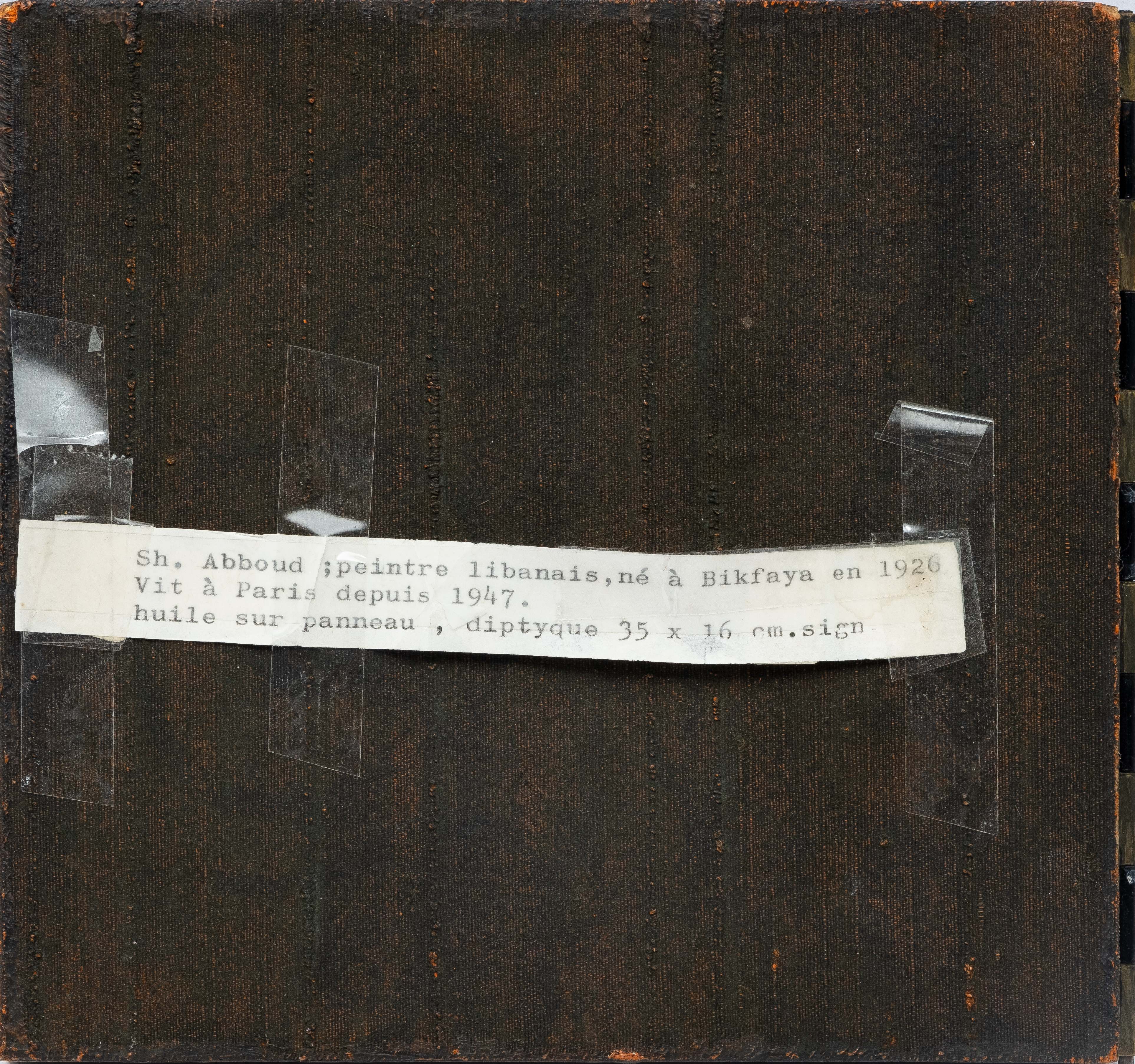 Werken in het archief (1)